TPMG Advanced Management Program for Emerging Leaders® - Online
91% of CEOs said their organizations need help with talent development. They see high potential employees emerging from their technical functions urgently requiring strong business acumen, sound judgement and effective people skills.
Designed for emerging leaders, the Advanced Management Program (AMP) is a compressed MBA curriculum that teaches the essential skills of strategy, finance, operations and leadership. Structured in an online blended format, AMP participants benefit from cutting edge adult learning activities that include the case method, small group projects, as well as best practice presentations and workshops with industry leaders.
The TPMG AMP Online provides an exceptional opportunity for both personal and professional growth. One that empowers promising young managers to think strategically, manage cross functionally and lead with confidence.
Learning from guest speakers at top companies, collaborating with peers around the globe; AMP participants will acquire the leadership skills and business acumen to grow and succeed at higher levels of responsibility. While immersed in the AMP, participants will learn to:
Define, interpret and communicate corporate and business unit strategies
Analyze industry and market forces
Identify a company's strengths and weaknesses
Transform operational capabilities into productive assets
Build and lead a high-performance culture
Improve critical thinking skills, make good decisions and solve problems
Become very skilled communicators
Three Pillars of Success - Participant Learning Objectives
Module #1: Strategy and Finance
Understand the nature of corporate planning and types of strategies a firm can adopt
Analyze financial statements and draw conclusions regarding a firm's capacity to create and sustain shareholder value
Conduct industry analysis and determine the underlying forces of market competition

Learn to formulate and deploy a corporate and business unit strategy
Module #2: Operational Excellence
Learn the principles of Lean Management and the Toyota Production System
Apply Activity Based Costing (ABC) to measure and improve operating cost
Apply various work flow analysis tools, e.g., value stream maps, cross functional process maps and flow charts
Measure, analyze, and improve organizational performance by using data and performance analytics
Module #3: High Performance Cultures

Learn to create and deliver a high performance management culture
Master group dynamics and collaboraton
Learn current and future global leadership trends
Understand people and their motivations
Develop creative solutions for working with and through people
The AMP is designed to prepare emerging leaders to fill upper middle to senior leadership roles. It also provides middle managers with the business acumen and sound judgment required to grow and advance. Who should attend:
Managers, Senior Managers and Directors who have been identified as emerging leaders
Managers recently promoted from being a high level individual contributor
Supervisors with an average of 5 to 7 years of experience
Leaders with at least 3 years in a position involving clear cross-functional and P&L responsibility
Supervisors in technical functions: IT, FIN/Acc, Engineering, Purchasing, Compliance, MKT/Customer Service, and Sales
Small business entrepreneurs and professionals who do not have the opportunity to enroll in a university MBA program
The program is part of TPMG's Competency Based Education Platform©. Those who successfully complete the program will not only receive TPMG's AMP Certificate of Completion but will also be awarded Continuing Education Units (CEUs). The Continuing Education Units awarded are globally recognized units designed to provide a record of an individual's continuing education accomplishments. One CEU is awarded for each 10 contact hours of instruction.
Program Fees:
Fees: $4,800 per participant (for a limited time)
Fees cover tuition, books and case materials.
Team offer: customized team solutions and special pricing available on demand
Seating is limited.
Reserve a Seat or Request Information
III. Cohort #3: Online Live – AMP Virtual #3

Module 1: Strategy & Finance (TBD)
Module 2: Operational Excellence (TBD)
Module 3: High Performance Cultures (TBD)
Please complete the form to reserve a seat or request information.
FOR MORE INFORMATION:
AMP Program Advising Team
TPMG Education Services
P.O. Box 44989
Phoenix, AZ 85064
E-mail: AMP@helpingmakeithappen.com
Phone: +1.623.643.9837
II. Cohort #2: Online Live – AMP Virtual #2

Module 1: Strategy & Finance (TBD)

Module 2: Operational Excellence (TBD)

Module 3: High Performance Cultures (TBD)

I. Cohort #1: Online Live – AMP Virtual #1, 2021

Module 1: Strategy & Finance (Starting April 23)
Module 2: Operational Excellence (Starting May 14)
Module 3: High Performance Cultures (Starting June 4)
Corporate Leadership Development Programs

Companies who wish to have the TPMG - Advanced Management Program integrated as their company's internal leadership development program, complete the information form below or contact TPMG Education Services at the number below.
The AMP Online is an online live version of the on-campus Advanced Management Program for Emerging Leaders®.
The class is patterned after online Global MBA Management Courses. Participants will learn about global trends and challenges from markets in every region. Each candidate will have
Engaging online lectures (live and self-paced)
Interactive chats/bulletin boards
Online collaboration with your AMP Instructor and classmates using technology of modern global business
A global network of peers facilitate lifelong, growth and success.

Online Live Sessions in Adobe Connect Virtual Classroom
Preparing Emerging Leaders
Competency Based Leadership Education
Online Cohort Schedule and Virtual Classroom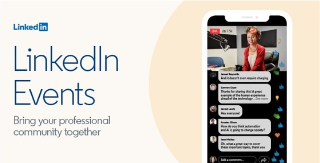 Join us on LinkedIn and learn more about the AMP Online