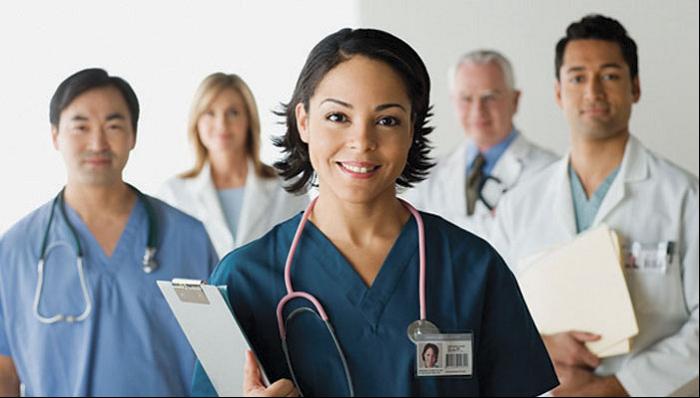 Lean Six Sigma Excellence in
Healthcare Delivery
On-Campus Black Belt Certification
conducted at the University of Phoenix Campus nationwide.
Reserve a Seat or Request Information
High Quality, Affordably Priced Lean Healthcare Certification Training!
Since 2011, TPMG Consulting has been training and certifying lean six sigma black belts and green belts nationwide.
Through 16 units & 65 lessons, candidates learn the principles and applications which help hospitals and clinics implement a culture of continuous improvement and use methods such as lean management and practices like the Toyota Production System.
The program provides for a quality principles overview, in-depth instruction in management by fact, along with a structured performance improvement methodology used by Lean Six Sigma Black Belts and Master Black Belts worldwide.
The course curriculum is derived from five sources:
The American Society of Quality's Lean Six Sigma Body of Knowledge.
The Malcolm Baldrige Healthcare Criteria for Performance Excellence.
The isixsigma.com Lean Six Sigma Body of Knowledge.
The Project Management Institute's Project Management Body of Knowledge.
Curriculum and Best Practices from the finest Healthcare Systems Nationwide.
Learning Outcomes
With successful completion of this program, each candidate will receive a Lean Six Sigma Black Belt Certification in Healthcare Performance Improvement and will be qualified to:
Identify and prioritize lean and continuous improvement projects.
Execute the standard process improvement methodology to support performance excellence in the field and on an ongoing basis.
Use continuous improvement methods to improve and sustain patient satisfaction.
Apply lean methodology and six sigma practices in healthcare facilities to improve operational efficiency and service excellence.
Lead hospital executives and performance improvement staff in identifying lean opportunities across the enterprise.
Oversee development and execution of lean project plans to support process improvement initiatives.
Use Lean 5S, Value Stream Mapping, and other lean process activities in support of performance improvement initiatives.
Subject Areas
Lean Principles and Applications (The Toyota Production System)
The Voice of the Patient (Patient Satisfaction)
Six Sigma Tools for Continuous Improvement
Criteria for Performance Excellence from the Malcolm Baldrige National Quality Awards Program
The Balanced Scorecard System of Performance Management and Key Performance Indicators
Fee: $2,999.00 per candidate (Team rates available)
Each candidate will receive:

450+ page manual for Lean Six Sigma Excellence in Healthcare Delivery Black Belt Certification.
QI Macros application for the lean six sigma tool kit.
Black belt certification exam.
12 continuing educational units (CEUs).
120 professional development units (PMI PDUs).
Training Dates and Locations
Cohort #1: Phoenix, AZ - PHX12020: (Week 1 Apr 13 - 17), (Week 2 May 18 - 22)
Cohort #2: Las Vegas, NV - LV12020: (Week 1 Jul 20 - 24), (Week 2 Aug 24 - 28)
Please complete the form to reserve a seat or request information.
FOR MORE INFORMATION:
Lean Healthcare Program Advising Team
TPMG Education Services
P.O. Box 44989
Phoenix, AZ 85064
E-mail: info@helpingmakeithappen.com
Phone: +1.623.643.9837
Regrettably, we have cancelled program sessions in the near term and are in close contact with participants who are impacted by this decision. Given the evolving nature of the COVID-19 outbreak, please contact advising team regularly to learn more about future programs that are accepting reservations and any other program news. If you are currently admitted to a date, we will inform you at least two weeks in advance of your program start date if there are any changes to the program schedule. In the event of any changes, we will work closely with you to provide alternate options.