Lean Management Coaching Services for Healthcare
Through a simple five step process, TPMG delivers a lean management program platform that optimizes human & system performance, eliminates of duplication of effort and provides the capacity to improve clinical and business performance throughout the enterprise.
Organizational Culture Assessment
Value Stream Mapping Workshops
Lean Management Strategy Development
Lean Management Deployment Planning
Lean Management Courseware Development
Certification Training Delivery (BB, GB, YB, Exec)
Rapid Improvement (Kaizen) Workshops
Patient Satisfaction Workshop
Lean Coaching as a Service
TPMG facilitates lean management coaching success through a variety of mentoring services. Whether your desire is to fully establish a Lean Management System or merely have a short term need, our expertise can provide a variety of services including:
Project Selection and Facilitation
Waste Walks
Performance Huddles
Operations Reviews and Lean Strategy Sessions
KPI, Scorecard & Metrics
Lean Management System Deployment
Process Mapping Workshops
Establish a High Performance Management System

High Quality, Affordably Priced Lean Healthcare Consulting Services
Our consultants have more than 180 combined years of lean six sigma program development and deployment experience, along with more than 42 combined years of Lean consulting experience in the healthcare industry. We provide expertise to help healthcare organizations eliminate nagging and costly dysfunctions like reimbursement denials, surgical site infections, patient wait times and the like.
Through our combined effort, your organization will leverage proven industry knowledge, best practices and innovative approaches to enhance patient satisfaction, improve operating margins and realize an effective value based healthcare delivery system.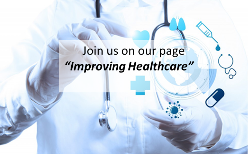 Request for Proposal: What is your Lean Coaching Project Need?
Send us a request for proposal:

Seeking a low cost, high value alternative?