Remote Lean Six Sigma Master Black Belts
Dedicated, knowledgeable and enthusiastic are words often used to describe our people; and you can count on us acting in the same manner for you. Our Remote Lean Six Sigma Master Black Belts are transformation leaders with a passion for continuous improvement. They have a deep understanding of lean management, six sigma and continuous improvement techniques. They implement improvement initiatives that can optimize the efficiency and effectiveness your company, while creating mechanisms to guide teams and share best practices.
Value Proposition - The Job to Be Done!
Why TPMG Remote Lean Six Sigma Master Black Belts for your projects?
They can help your organization scale for growth, become more customer focused, responsive and cost effective. Their skills and deliverables include, but are not limited to:
Streamling processes and improving efficiency by more than 39%.
Integrating Robotic Process Automation (RPA) technology with process engineering efforts.
Leading customer experience initiatives measureably improving customer satisfaction, trust, retention and top line revenue.
Providing lean management and six sigma certification training.
Promoting awareness of Lean producing a high-performance culture.
Implementing and sustaining enterprise-wide systems and tools to support continuous improvement.
Creating Kaizen road maps covering all functions and business units.
Developing and leading central continuous improvement teams to support a transformation agenda.
Facilitating plans to help business units eliminate waste with clear targets, objectives, and schedules.
Leading improvement projects across the organization, working closely with the champions, team leaders, and team members to implement best practices.
Delivering updates on progress and critical learnings, in writing and in presentations, and facilitating executive dialogues around trade-offs and decision making.
Tracking and report on project status, as well as forecasted and actual results; assuring that the savings derived are validated and posted to a savings summary.
Developing and evolve the lean culture and thinking at the entire company.
Ensuring workplace, process improvements and savings are made visible.
Providing leadership / mentoring / training to all levels of the organization on the use and practice of Lean Management/Six Sigma/The Toyota Production System and tools (VSM, 5S, Kaizen, DMAIC, PDCA etc.)
TPMG uses Adobe Connect Platform for Online Collaboration
Continuous Improvement Training and Certification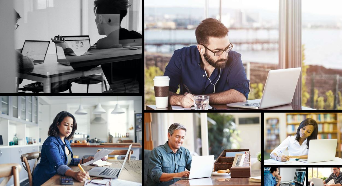 TPMG offers Lean Management and Six Sigma training programs online. All certification programs reconcile to generally accepted industry standards and focus learning on industry accepted frameworks (DMAIC, DMADV, Kaizen, RIE).
The curriculum is derived from five sources:
The American Society of Quality's Lean Six Sigma Body of Knowledge.
The Malcolm Baldrige Criteria for Performance Excellence.
The isixsigma.com Lean Six Sigma Body of Knowledge.
The Project Management Institute's Project Management Body of Knowledge.
Curriculum and Best Practices from the finest Companies Worldwide.
Designed for working professionals, the programs are patterned after online Global MBA Management Courses. Attendees have:
Immediate access to course work at anytime from anywhere
Engaging online lectures
Interactive chats/bulletin boards
Online collaboration with our Master Black Belt instructors and classmates using technology of modern global business
Scaling for growth, productivity improvement, cost effectiveness, or velocity? In which one of these areas are you personally convinced there is room for improvement in your company?
Contact us today and arrange a complimentary assessment and business case analysis.
TPMG Global® Remote Lean Six Sigma Master Black Belt Advising Team
Appointments and consultations are available throughout the week.
What is your improvement priority?
As an adjunct member of your team, they focus on solving complex, high impact problems, in collaboration with stakeholders in your company, with the ultimate goal of improving customer experiences and operating efficiency. And because they are remote, they can be in more than one place at one time.
They have:
Facilitated 1,300+ lean six sigma projects generating more than $332M hard dollar cost savings.

Implemented robotic process automation creating average productivity improvements of 57%.

Trained, mentored, and certified more than 11,520 lean six sigma professionals in more than 11 industries across 6 continents.

167+ combined years of lean management program experience.

More than 167 combined years of best practice expertise in senior leadership coaching, change management facilitation, program management, and lean six sigma project facilitation & mentoring.

Bachelors and advanced degrees from top tier universities.

They are affordable for your budget.