Operational Excellence Consulting Services
The Performance Management Group employs a portfolio professional services and workshops for those companies who desire to improve efficiency and control costs. As markets become more competitive, firms will need to use resources more efficiently. Our Operational Excellence (OpEx) services help organizations:
Enhance alignment of processes with business goals.
Measurably increase productivity.
Enhance the quality of work and ease of doing business.
Streamline processes and encourage better team work across functions.
Through a simple five step process, TPMG delivers a program platform that optimizes human & system productivity, eliminates of duplication of effort and provides the capacity to improve business performance throughout the enterprise.
Organizational Assessment and Alignment
Activity Based Costing
Non-Value Added Analysis
Business Process Re-engineering
Change Management
Process Modeling
Business Culture Improvement
Team Building
GE Workout Labs
Business Transformation
Performance Metrics
Cafeteria of Operational Excellence Consulting Services
We view our consultation services as the backbone of our management, organizational and business improvement practice. Our consultants provide first hand knowledge of best practices, operational excellence and a deep understanding of high performance organizations. We deliver top-quality services that will help your organization become more high performing and customer driven. Those services include: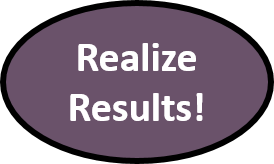 Project Description: What is your Project Need?
Send us a request for proposal: Let us show you what high quality, affordably priced, expert level consulting talent can do for you!